When it's time to throw the kitchen sink at your new publication then we offer a range of possibilities which add a touch of luxury to your printing.
For complete transparency from the off, the raised ink and white ink printing cost around £60 but each of the other finishes tends to add a minimum of £280 to your project.
Embossing
Foiling
Spot UV Varnishing
Die Cutting
HP Indigo Raised Ink
White Ink Printing
Elastic band finishing
Fold out pages
If you've got the budget then there are a whole host of eye catching extras we can add to your printing to really impress the audience and leave a mark on the recipient's memory.
Embossing/Debossing
Choose a logo or section of prominent text and this can be given added emphasis with embossing or debossing. Embossing is the process of pushing the details towards the reader and debossing pushes the content away from the eye. It's subtle but very classy and looks great on brochure covers. It is most effective on large flat blocks of a logo, a vector shape or heavy, bold type. The process can be lost on small or fine text because there is not enough surface area to push through.
Foiling
The process of adding a metallic foil to the sheet to create a dazzling logo or text area. Now no longer limited to the kitsch gold and silver colourways but see below for our foil swatches and choose from 100 different colours in matt or glossy finishes. Foiling adds a punchy, opaque solid to the sheet rather than white ink printing which does have a slight element of 'show through' on darker papers. The 'Matter' and 'Merry Art' images below illustrate this.
Spot U.V Varnishing
Similar to foiling but a transparent varnish is applied over a selected area. Again, this serves to highlight a particular part of the page and adds a classy but subtle hint when it catches the light and the varnish reflects off the page. This is a more flexible process than embossing and smaller logo and type can be varnished but the larger the better so the effect is easier to see. Spot varnishing does not work on uncoated stocks because the varnish just soaks into the paper so best to choose a silk stock or uncoated with a matt lamination over the top which the varnish can then sit on.
Foiling, embossing, debossing and Spot Varnishing all add a minimum of £280 so save these for bigger budget projects.
Die cutting
The process of removing a section of the page to allow the viewer to see right through it. This opens up a range of possible uses one of the most striking of which is having an image or pattern on the sheet beyond which then becomes partially visible through the die cut area. It is best utilised on a vector image or logo because the whole of that area can be removed. It doesn't work so well on text because you start losing elements of the letterforms which have to be cut out.
Raised ink printing
This is a more cost effective solution to embossing. Using a feature within our HP Indigo press we can build up 30 layers of transparent ink over the top of a logo, some text or a vector graphic which adds a raised section to a book cover. This process starts at around £60 extra on top of your print costs so is a great alternative for your FMP, Portfolio or smaller print run where the budget is tight.
White Ink printing
A stunning addition to any publication is white ink printing. It is particularly effective on coloured papers where you want that bold colour of the Colorplan or Fedrigoni sheet (without having to print it) but you also want the sharp contrast of white detailing over the top. We build up 5 layers of white ink to achieve the necessary effect and the end result is visually dynamic and eye-catching. Allow an extra £80+ for this premium option.
Elastic Band Binding
We frequently get asked if it is possible to bind a smaller book inside a larger one. It's a great idea and while binding it into the spine is not normally possible because it brings with it a whole raft of complications a brilliant way to get round this is by using a simple elastic band. Check out one of our favourite magazines, Monocle, they use this method every month to fix a wire stitched booklet within the main perfect bound magazine. There is an illustration below to show this. We can print your two separate publications then you can add the extra finishing touch with the elastic band for a very cheap but effective solution.

Fold out covers flaps
Ok so maybe you have a beautiful image that could really do with three pages in a row rather than just a double page spread. Fold out pages are the ideal solution because you gain the extra space needed for that image and it also gives your readers some extra fun when they realise there's a page to fold out. The process works on front and back covers as well as inside pages. For inspiration, have a look at our Fosters Newsagent case study which had a huge number of fold outs to create page after page of stunning wide scale imagery.
The cost is dependent on the complexity and position within the publication but allow at least an extra £60. This is also a very time consuming process so please expect a lot longer than our standard 4/5 working days.

Multiple paper types
A tactic regularly utilised in main stream publications to add emphasis to a certain section within the magazine. Maybe the majority of your work is onto 120gsm Uncoated so why not print an 8 page image section on 170gsm gloss to catch the reader's eye and make the photography jump off the page.
Each of the premium processes takes that bit longer to produce so best to allow a couple of weeks for delivery if you're going for one of these solutions.
Debossed book covers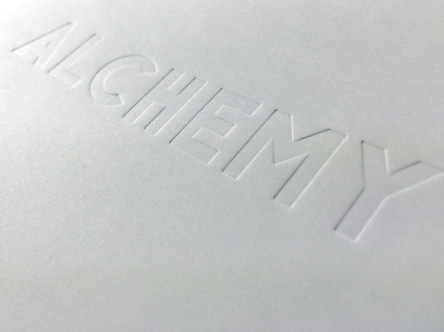 Debossed book covers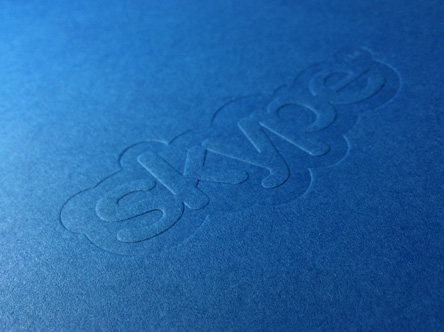 Emboss your book covers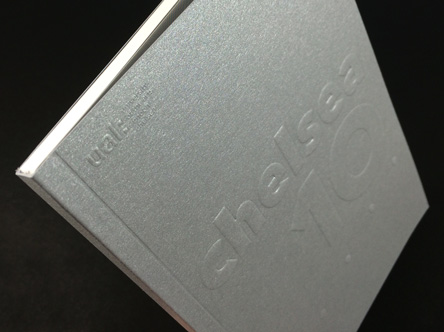 Embossing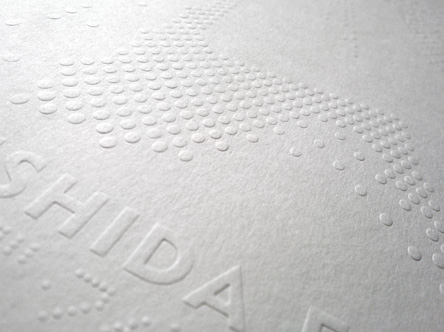 Embossing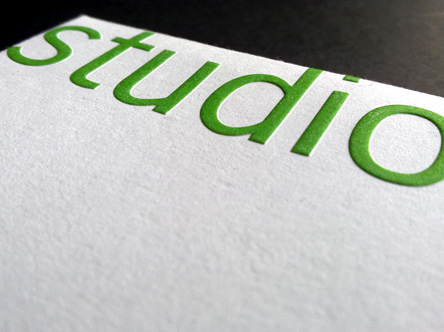 Books cover with gold foiling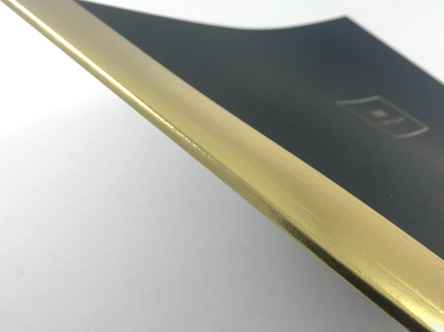 Books cover with foiling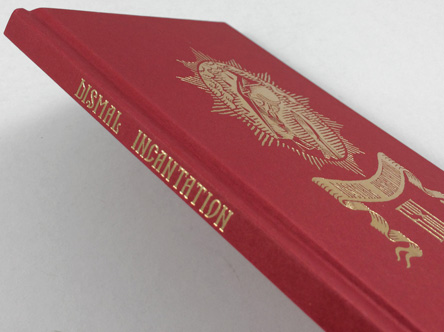 Copper foiling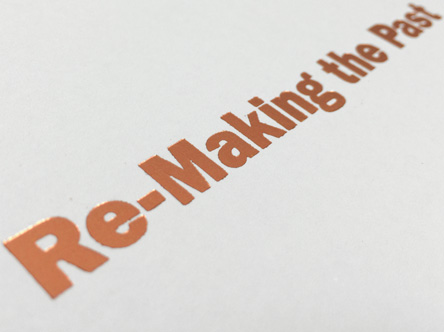 Black foiling on White Colorplan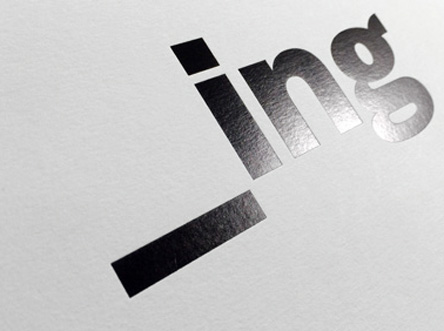 White foiling on Black Colorplan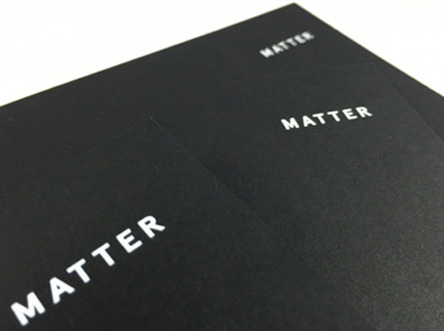 Selection of foiling colours

Spot UV Varnishing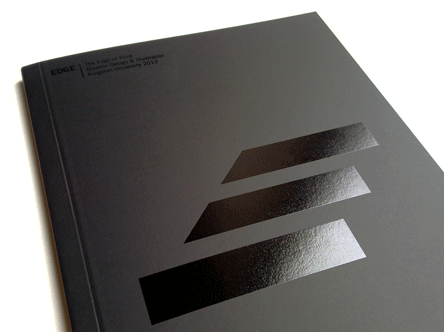 Spot UV Varnishing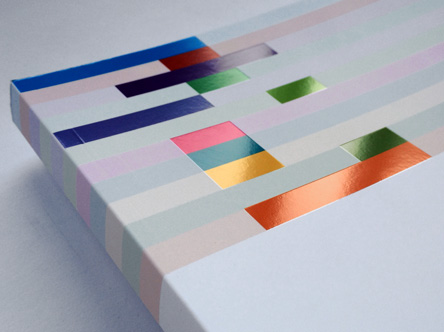 Die Cutting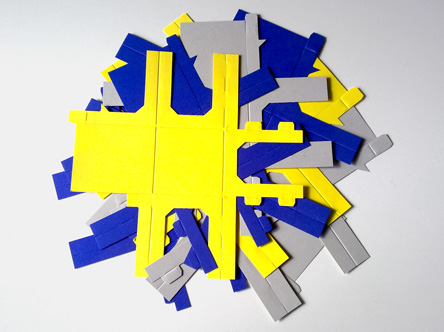 Die Cutting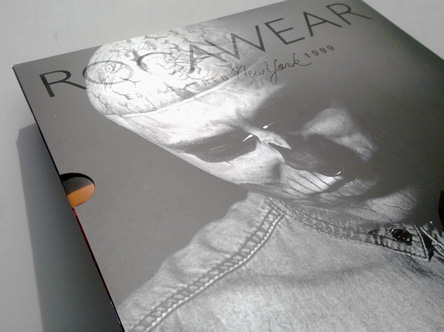 Raised ink from our HP Indigo presses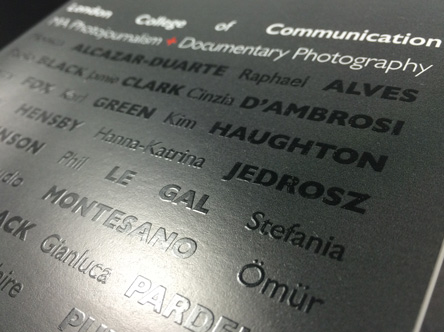 White ink printing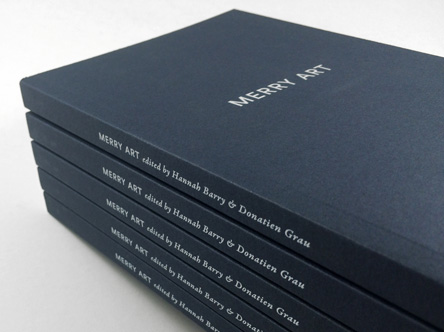 White ink onto GF Smith Colorplan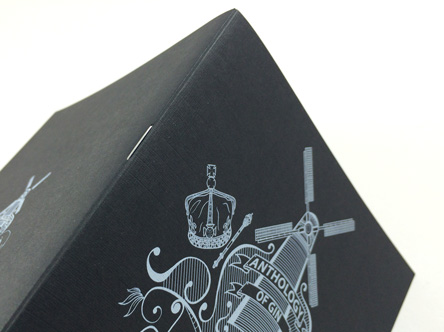 Elastic band binding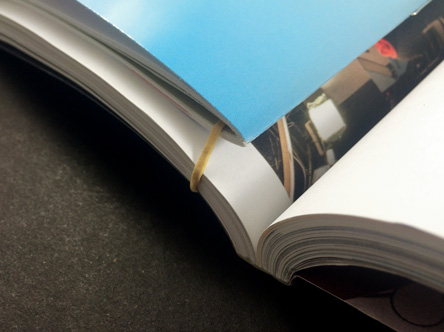 Elastic banding is a convenient and cost effective way of binding together two books
Fold out cover flaps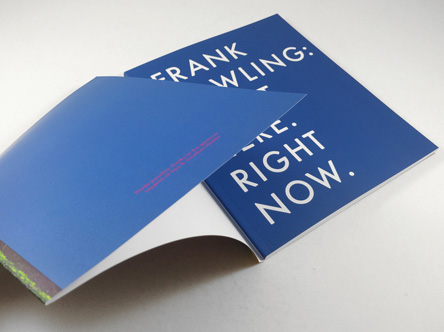 Multiple papers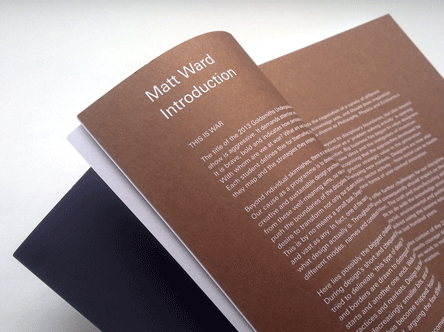 Mix of papers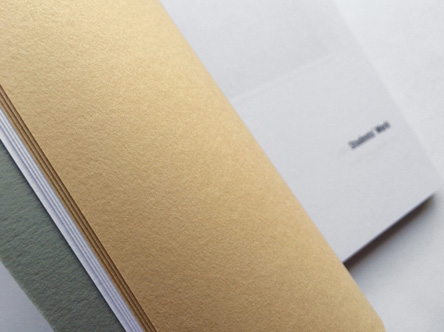 Multiple papers