Print your own custom notebooks
at Ex Why Zed
'A' sizes and bespoke sizes
Blank or lined pages
One off test copies
We print your design
Fast quoting
UK Delivery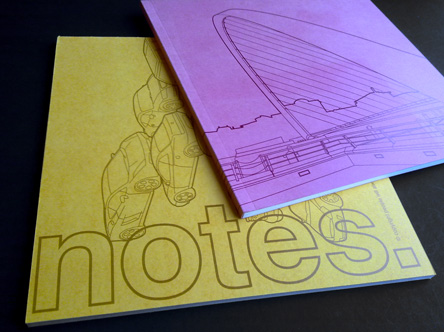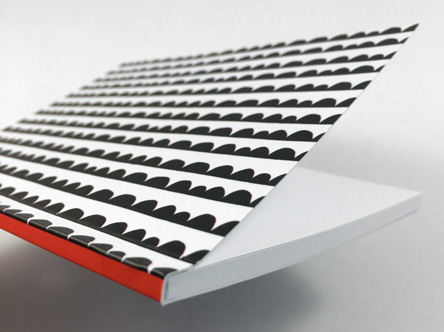 Notebook Printing at Ex Why Zed
Notebooks are a brilliantly easy and cost effective secondary product range for your brand or online store. Think about it, you've done all the hard work and created some brilliant designs maybe for wallpaper, greetings cards or icons now why not add them to the cover of a notebook? Everyone loves stationery! Simply supply your cover design, let us know how many blank leaves you would like inside (25 is a good number and will make the books around 4mm thick) and we'll print and deliver within a week.
Why they work
There are no rules for Notebooks! You have creative freedom to put whatever you like on the cover and someone somewhere will love it! Choose from your favourite photos from a round the world trip, that one special illustration you've finally nailed or maybe some creative typography to entice and inspire.
Use the cover as a way of keeping your brand in the reader's mind for the whole time they're making notes. Add your logo on the back cover so they remember where it was brought from and come back for a new one when the pages are all filled up.
Why not produce a range of notebooks to sell as a set?
What are my options?
Let's start with the size…the most common ones are A6, A5, A4 or 210x210mm but we dont charge extra for bespoke size so feel free to choose any size between A6 and A4 that suits your design.
Next up, the cover. 300gsm is a good weight for a notebook cover and you have the option of a silk, gloss or uncoated finish. Silk will make your images nice and vibrant as will gloss while uncoated feels great and can be written on. Matt Laminating the outer cover will give your notebooks more longuevity against scuffing.
The inside pages should really go onto uncoated stock so people can actually write on them! You can choose our 'house' uncoated for a bright white smooth finish or Evolution Uncoated which is 100% recycled appearance and slightly off white.
For 40 pages or more we recommend perfect binding. If you have under 40 then wire stitching (bound with two staples on the spine) will work better and enables the reader to fully open the pages.
Paper choices
If you're not sure on what type of finish you'd like them we can send you out a free paper swatch pack.
Lined Pages
If you'd like lined pages inside then that's fine too – just set up one page with thin horizontal rules across the page, duplicate it to form the rest of your book and let your readers jot down notes.
How much does it cost to print Notebooks?
The more copies you order, the lower the unit price. We understand you might want to sell the notebooks and also make a profit so we always quote for two or three quantity options to show you the possibilities if ordering more or less than first anticipated.
We have no minimum order so you can print just the one Notebook for a University hand in or as a test to take round stores and drum up orders. We also have extensive litho capacity so if you need to fulfil a large order in the tens of thousands for a national department store then we can print those too!
How do I supply my artwork?
For a perfect bound notebooks we will need your cover supplied as a spread. Your front cover should be on the right, spine through the centre and back cover on the left. It looks great having a pattern or design that goes right across the outer cover.
For more information have a read through our perfect binding set up guide.
If you're going for a wire stitched notebook (under 40 pages) then we'll just need a two page pdf: page 1 is your front cover and page 2 the back cover…easy!