Print your party's promotional material for the 2019 General Election.
Target your constituents with a bespoke folded mailer, booklet or leaflet. Choose a gloss, silk or uncoated finish and no minimum or maximum number of copies.
Campaign leaflets
Folded handouts
Political party brochures
Premium manifestos
FSC and Recycled papers
Fast turnaround
UK delivery
Printing solutions that get your candidate noticed and crucially, remembered, when the important vote arrives
We are an independent print company offering fast turnaround printing for your General Election campaign materials. We have no affinity with any party and literally print all the colours!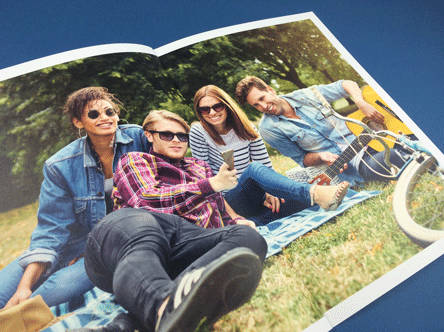 No minimum or maximum number of copies
You might need a handful of leaflets specifically for a target village or a much larger print run to lobby an entire city. Both of these are fine at Ex Why Zed. We print any quantity from 1 up to ten of thousands. Our digital and litho presses offer a tailored solution that will provide you a cost effective price regardless of the run length.
Experience of quick turnaround print runs with delivery throughout the UK.
We use a fleet of vehicles that travel in to London every day and for party offices further a field we use a trusted national courier to deliver throughout the United Kingdom.

Lead times
We appreciate your candidate's printing is time sensitive. From the outset we will advise on turnaround times. If there is an important deadline you need to hit then let us know. We will work with you to ensure the work arrives before the mail drop commences.

What print options do I have?
You'll want a winning piece large enough to fit in all the information you need to convey with a print run long enough to serve all the constituents.
Loosely speaking, the three print solutions for promoting your message are folded leaflets, flyers or booklets.
Within these three print types there are a seemingly unlimited selection of sizes, papers, folding styles and quantities. It would be impossible to price up every eventuality so send us your requirements to [email protected] and we will return with a timely quote.
This process will be speeded up if you can furnish us with details about the type of publication you require, size, quantity and any paper preferences enabling us to return with a quote. Also let us know any pressing deadline and we will do our best to hit it.
For Election booklet printing choose from two unique binding options: Wire stitching (two staples on the spine)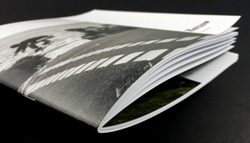 Perfect binding (glued pages like a book)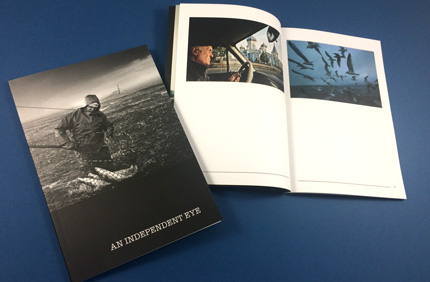 For your leaflet we can print a flat size of A1 (840x594mm) before folding down to a manageable size, small enough to fit in a letterbox
The scope for canvassing folded leaflets is huge. For a large format mailer then A1 (840x594mm) could be cross folded down to A5 and A4 enabling it to fit in a letterbox or pocket. A2 can also neatly fold down to be A5 and is plenty large enough at 594x420mm when it's flat to pack both sides full of party campaign messages and local information. For a more cost effective option then pick a leaflet that starts within a flat size of A3 (420x297mm).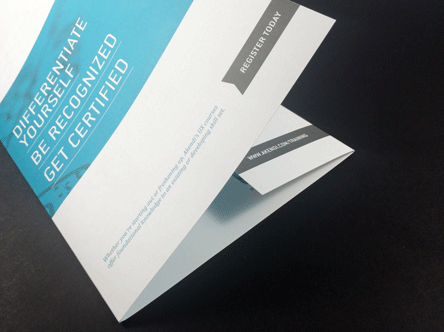 Popular and cost effective choices are:
A1 cross folded down to A4
A2 cross folded down to A5
A3 cross folded to A6 or A5
840x148mm concertina folded to 105x148mm
390x130mm roll folded to 130x130mm
A4 tri fold to DL
We can print and fold a multitude of bespoke sizes too so please ask if there is something specific you would like. Our folded leaflet page contains more information.
More ideas on folding mailer possibilities are shown below
Paper choices: Gloss, Silk or Uncoated. What message does it convey?
If you're working to a budget and simply need a decent looking, cost effective leaflet then silk or gloss at 100gsm is going to be the cheapest choice. Both of these finishes can be FSC approved to tick the green box.
Next up, 130gsm is a popular choice for folded and flat handouts. For a more premium feel, a 170gsm leaflet oozes class when it lands on a constituents' doormat. To make maximum impact, our heavyweight 300gsm artboard is perfect for flat flyers and postcards.

Unsure which paper to choose? Well, while we've done our best on the paper choices page to make one sheet of white paper look different to another sheet of white paper, there's nothing better than seeing them in reality so request a sample pack so you can see them in 'the flesh'.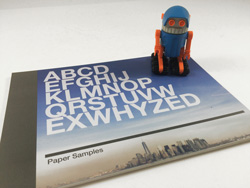 How do we need your artwork supplied for print?
Ask your designer to read through our file set up guides. We have made them as user friendly as possible but if you're puzzled then do drop us a call or email for a speedy answer.
Ultimately to go ahead we'll need hi res pdfs with 3mm bleed and crop marks. Please save as PDFx1a (choose this from the top drop down menu when you export to pdf) and then in the Marks and Bleeds menu tick crop marks and add '3mm' into the four bleed boxes.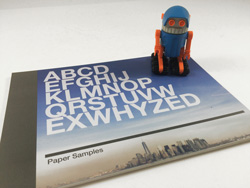 A3 folded to A5 leaflets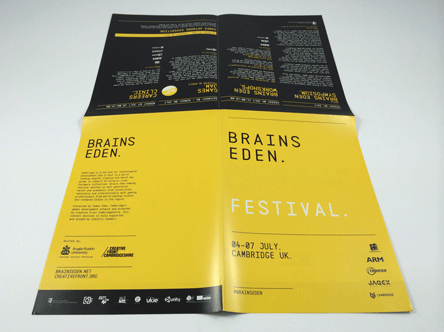 A2 folded to A5 leaflets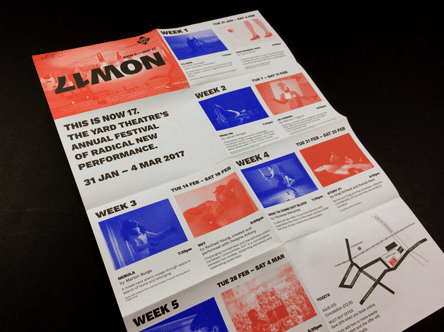 840x148mm concertina fold to 105x14mm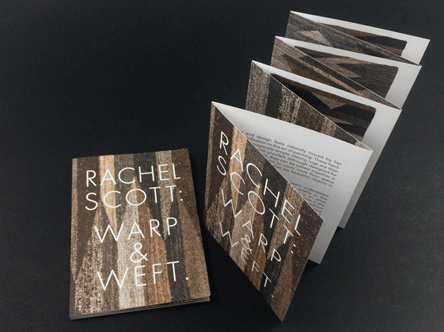 297x210mm concertina folded to 59x210mm