Print your brilliant children's book at Ex Why Zed. You have done the hard work, now let us take over!
Print one copy or more
The highest quality printing
Free artwork preflight checks
Wire stitched, perfect bound or hard back
No vat on children's books
Thanks for stopping by and congratulations on getting your children's book ready for print!
We appreciate you may never have printed before and that the terminology, jargon, amount of choices can be baffling. Sit back and relax, we're here to guide you through the process.

5 reasons to trust Ex Why Zed with your book
• Our HP Indigo digital and Heidelberg litho presses are the industry leading machines. The very best. Your work will look great when it is printed.
• Our prices are fair. We will give you a price that makes your project commercially viable. It is in our interest that you sell loads of books because then you'll come back to us with the second edition….and third!
• Print one copy to start with and see exactly how the book will look before committing to a longer print run.
• From the first point of contact we provide friendly advice, help and guides on how to get your artwork into print.
• Dive into our file set up pages and become a genius at preparing print ready artwork.
For over 280 more reasons why you should trust Ex Why Zed with your next project have a read through our Trustpilot reviews from previous happy customers.

While we've done our best on our paper choices page to make one sheet of white paper look different to another sheet of white paper, there's nothing better than seeing them in reality so you can stroke, sniff and examine them in close up. Fill in our sample pack page or ping us an email to [email protected] with your address and we will get a sample pack out asap.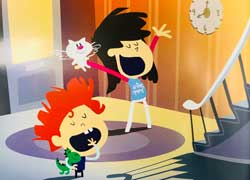 One off test copies
You know and love how your illustrations and artwork look on screen but how will they reproduce on paper? If you leave enough time (two weeks is good) then for peace of mind we can run a test copy from your files. We call this a 'hard copy proof' and it will be on to the same papers as your final publication. You can then check the layout, paper and print quality before you go ahead and order a few hundred or thousand copies. Of course, if you spot a mistake on the hard copy proof then you are more than welcome to send over new artwork before the final print run.

We want to help you get your work in to print
The number of pages in your book dictates what kind of binding we can do and the overall appearance of the book.
So, first up, how many pages do you have?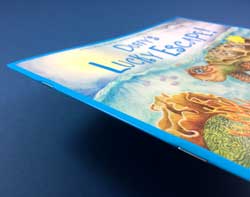 Wire stitching (see image above) is available from 8 to 60 pages. The sheets are folded in half then bound with two staples on the spine. For 40 pages or more do expect that the booklet will bounce open though and might not sit flat after the cover has opened. The number of pages needs to be a multiple of four to work as a wire stitched booklet so 8,12,16,20,24,28 pages.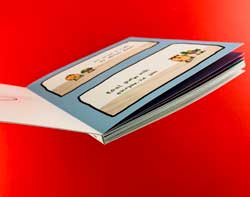 Perfect Binding. For 32 pages or more we can perfect bind your books with a square, glued spine. This process does work better though with 40 pages or more which will give you a spine that is at least 3mm. It's not possible to perfect bind under 32 pages, the spine is just too thin to glue.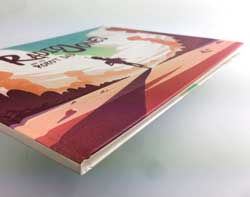 Hardback or case binding is our final impressive choice. Your cover will be wrapped with book binding material then foiled to add some content. But for children's books a printed cover usually works better and creates more impact. The inside pages are glued and the chunky hard cover is case bound on.
You also have the option of printed or blank end papers. The end papers are glued to the inside of the hard back case at the front and back of the book and fold in half to form the first leaf on your book before the real content starts. This is the same at the end of the book too.
Lots of choices hey, so once the artwork is almost finished you'll have a better idea of which binding will work.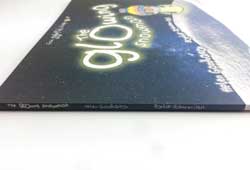 Board books look great but are not something we, or anyone in the UK can currently produce. If you pick up any board book on your child's shelf or in Waterstones or W.H. Smith then they are all printed in China.
If you are short on time or InDesign skills then we can also design the project for you. We know what looks good on paper so at Ex Why Zed we can prepare your work into a print ready format. What's the next step to get started? Drop us an initial email explaining what you need designing, how many pages it would have or images that you would like to include, any ideas you have for layout. http://www.exwhyzed.co.uk/design-for-print/
WHAT SIZES ARE AVAILABLE?
For wire stitching any size up to A4 portrait (297mm high x 210mm wide) is what we would recommend or if your book is landscape then again, up to A4 (210mm high x 297mm wide). For a more imposing book, we can print up to A3 portrait but it has to be printed on one larger presses and is significantly more expensive.
Perfect binding is possible up to A4 if the books are portrait and A4 landscape for a wider version. You can choose any bespoke size up to A4 and we don't charge extra for that so be as creative as you like! Again A3 portrait is possible but that might be too large for a child to hold.
Hardback books are also possible up to A4 portrait or A4 landscape.
While these are the basic constraints to work within that still leaves you a zillion possible combinations to embrace your story and illustrations!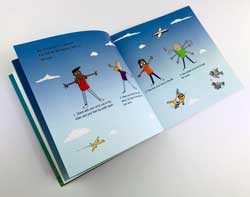 Here are three of our favourite children's book print specs that work well, are cost effective and create an impact for the reader:
210x210mm
210x297mm landscape
280x210mm portrait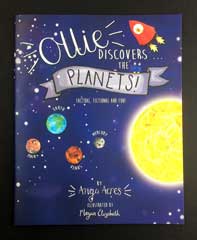 210x210mm is a nice size that works particularly well and gives you an impressive 210x420mm double-page spread.
PAPER CHOICES
We have a wide selection of house papers to choose from in a gloss, silk and uncoated finish. Gloss tends to work best for children's books because it makes the images really bright. If you're not sure what to go for then just fill in this form and we'll send you out a sample pack to help out.
(We would recommend laminating the cover to prevent the ink cracking unless you have a white background in which case it wont be necessary).

The guides really do make the process much easier and will answer 99% of the questions you may have.
We will need a separate pdf file containing your outer and inner cover spreads.
There are slightly different idiosyncrasies in how we need the files supplied for each of the binding types. Do get in touch first and we can guide you through this process.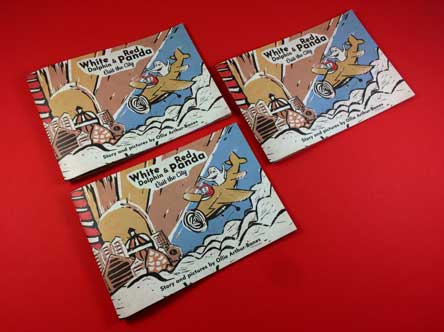 Get a children's book print quote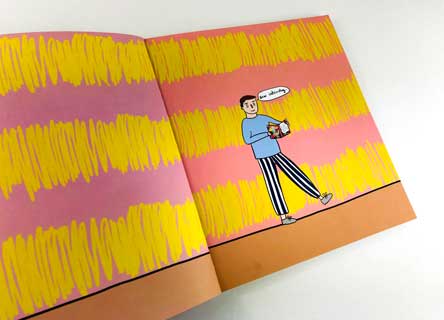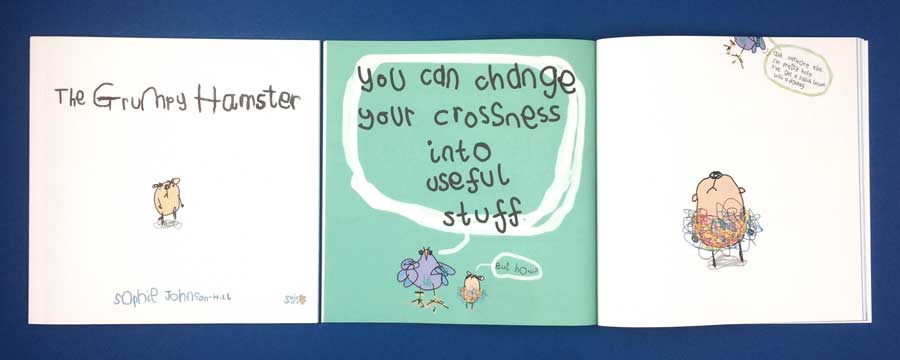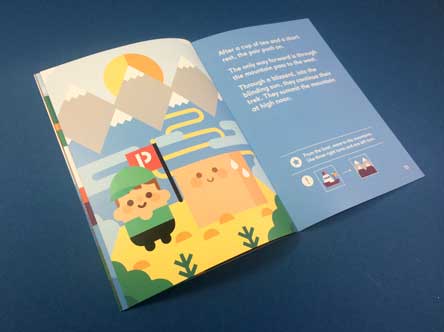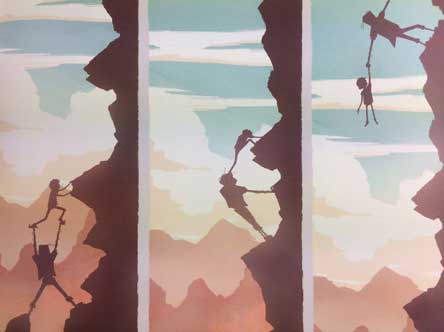 Portrait books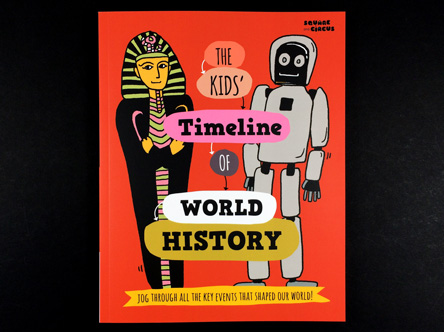 Landscape books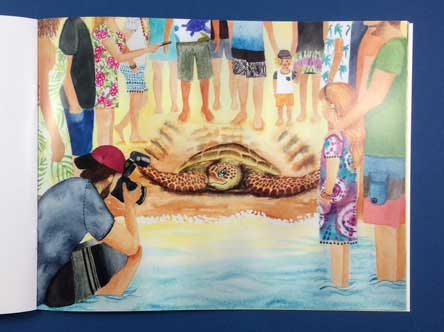 Square books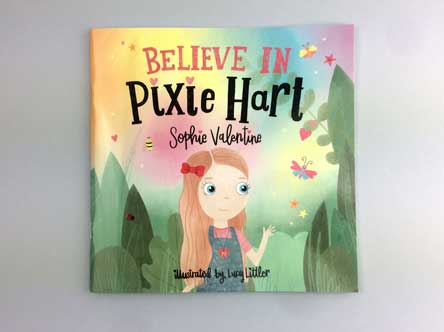 Bespoke sizes for no extra cost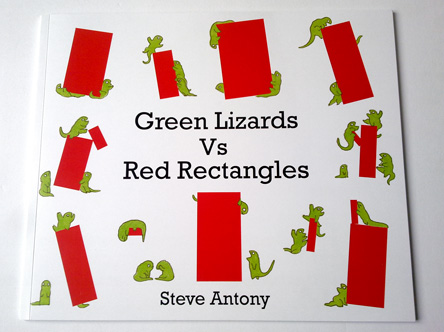 Wire stitching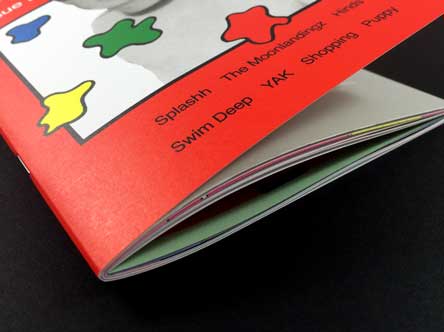 Perfect binding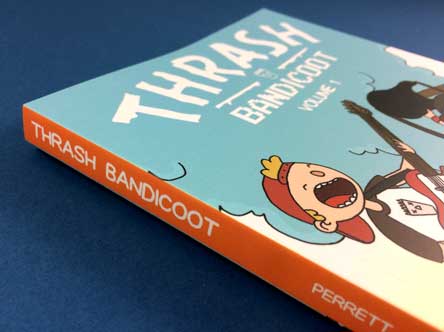 Hardback, case binding