If you're looking for something a little different for your next print project at Ex Why Zed then choose one of the Antalis creative papers
Coloured card for book covers
Off white archival papers
Textured papers
HP Indigo approved choices
Print 1 copy up to a zillion
Make your publication stand out!
Print onto Antalis papers
Antalis have compiled a brilliantly diverse selection of creative papers to really set off your new publication. We have illustrated the wide selection of choice on this page. They are all suprisingly cost effective and are a good way of adding a touch of class without breaking the bank.
The range continues to grow year on year and now comprises a formidable selection of papers to make any publication stand out and grab your reader's attention. We'll be honest, they are more expensive than our 'house' papers but if you want top marks for a Uni project or your client wants a high end luxury property brochure then why not push the boundaries a bit further?!
Ideas for using Antalis creative papers
• How about choosing a few coloured cards to differentiate between covers on a series of Zines.
• Maybe you could pick one of the thinner papers to act as a divider between sections of your Dissertation or FMP?
• The textured papers engage the audience and form a distinct contrast with smooth silk or gloss papers. If your book has a section of photography then this could be printed onto the silk stock with your accompanying essays printed on to a textured sheet like Rives Tweed.
Digital Choices
(if you're printing up to 700 copies)
If your print run will be less than 700 copies then we'll print your job onto our HP Indigo press to give you the best price. SO, when you're choosing an Antalis paper for your job pick one from the following list of HP Indigo approved sheets.
Textured Papers
For text pages and lightweight leaflets
• Conqueror Laid Brilliant White 120gsm
• Rives Tradition Bright White 120gsm
• Rives Shetland Bright White 120gsm
For covers, postcards and thicker leaflets
• Conqueror Bamboo Natural White 250gsm
• Conqueror Laid Brilliant White 300gsm
• Rives Tradition Bright White 250gsm
• Rives Dot Bright White 250gsm
• Rives Shetland Bright White 250gsm
• Keaykolour Snow White 300gsm
Coloured papers
For book covers and thick leaflets
(Right to left on the photos below)
• Pop'Set Ivory 320gsm
• Pop'Set Citrus Yellow 240gsm
• Pop'Set Lime Tonic 320gsm
• Pop'Set Cosmo Pink 320gsm
• Pop'Set Urban Grey 320gsm
• Pop'Set Black 320gsm (white ink printing)
• Keaykolour Biscuit 300gsm
• Keaykolour Tangerine 300gsm
• Keaykolour Guardman Red 300gsm
• Keaykolour Aubergine 300gsm
• Keaykolour Navy Blue 300gsm
Semi Transparent
• Curious Translucents 112gsm
Metallic Choices
(Left to right on the photos below)
• Curious Metallics Ice Silver 120gsm/300gsm
• Curious Metallics Recycled Ice Silver 300gsm
• Curious Metallics Ice Gold 120gsm/300gsm
• Curious Metallics Lustre 300gsm
• Curious Metallics Gold Leaf 300gsm
• Curious Metallics Super Gold 300gsm
Super Smooth Luxury Card
• Skin Curious Extra White 270gsm
• Skin Curious Grey 270gsm
Litho Papers
If you are going for a litho print run (ideally of 700 copies+ but we can litho print from 250 copies or more) then there is an extensive selection of Antalis Creative Papers – pretty much all of them are available to you! Choose from a large range of coloured papers, multiple off-white and textured options and a wide range of luxury metallic and super smooth luxury papers.
White Ink Printing onto Keaykolour
You are not limited to printing black ink only onto the deep coloured choices. If your budget stretches far enough then why not print white ink over a Keaykolour sheet for an eye catching appearance like 'The Happy Prince' and 'Merry Art' books at the top of this page.
Samples
Antalis have their own sample service. If you order before 3pm they'll be posted out on the same day. When they arrive, choose the one you like best and then ping us a quote form and we'll price up your job.
http://www.antalis.co.uk/business/home/services/products/samples-swatches–dummies-2.html
A little disclaimer
These are diverse premium papers which will give your project a unique appearance. However, they are more expensive than our 'house' stocks. So, if you're working to a tight budget we recommend sticking to our house papers to stretch your money further.
For print runs of up to 700 copies, choose one of these digital approved papers
Print onto Keaykolour digital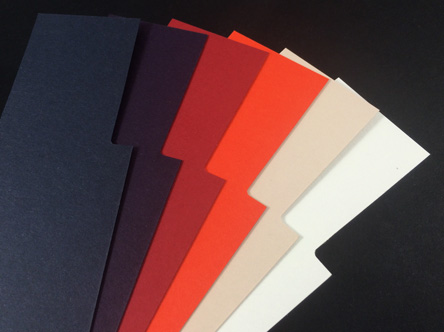 Print onto Popset digital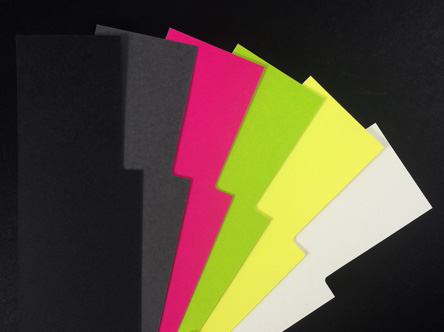 Dot texture - Rives Dot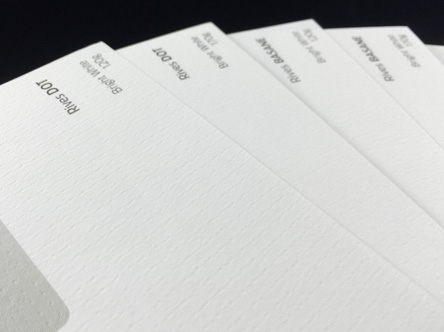 Antalis Creative paper printing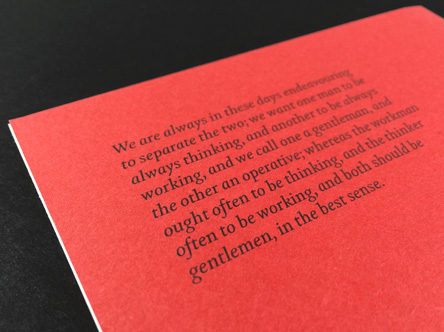 Vertical dashed texture - RIves Tweed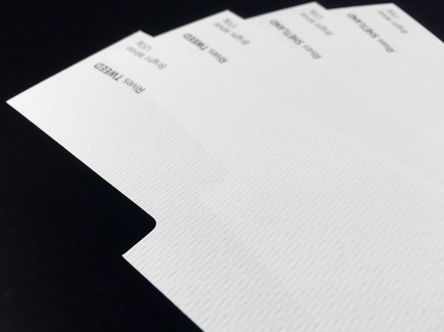 Speckled line texture - RIves Shetland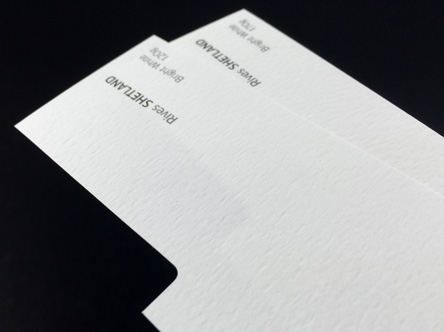 Semi transparent - Curious Translucents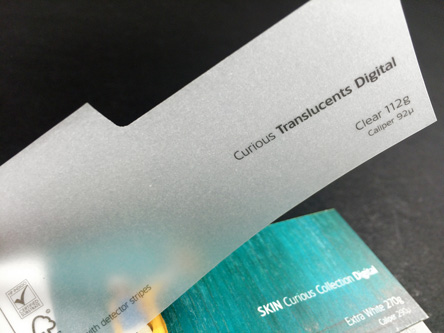 Metallic card - Curious Metallics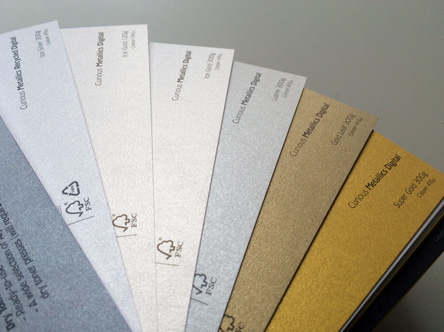 Antalis litho papers for 250 copies or more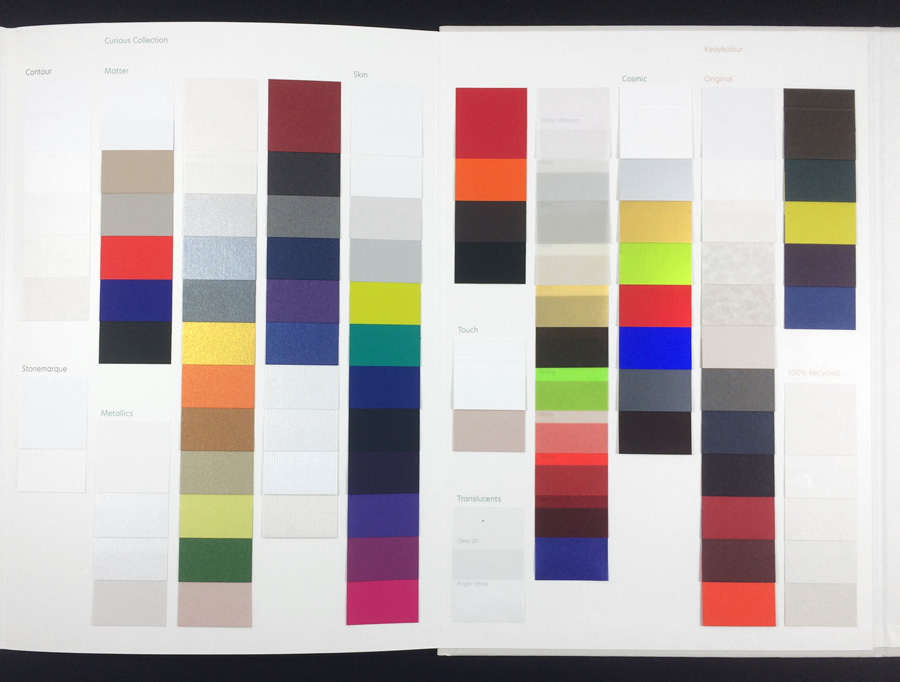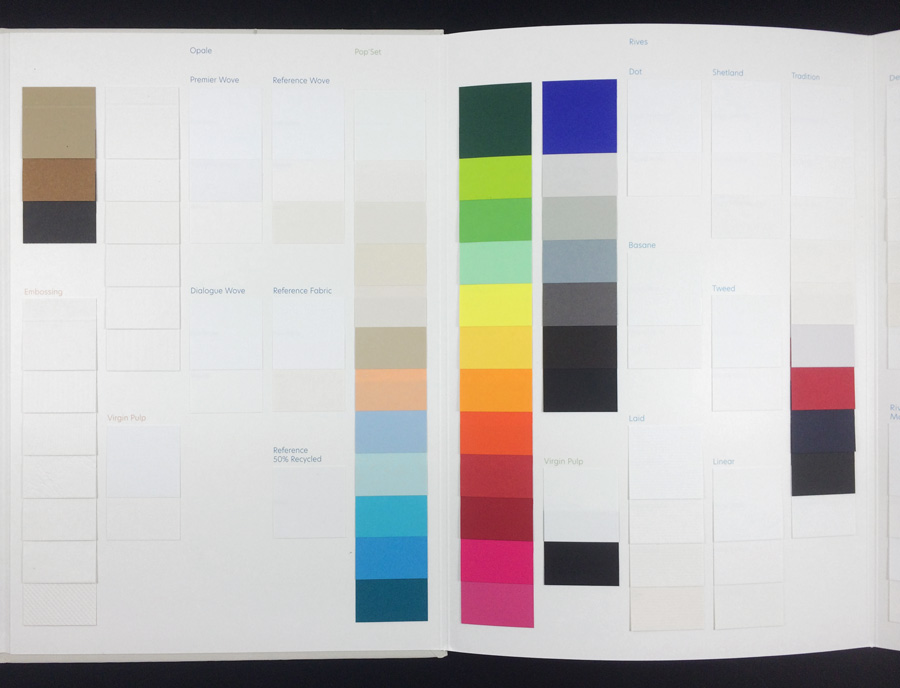 Super smooth coloured paper - Skin Curious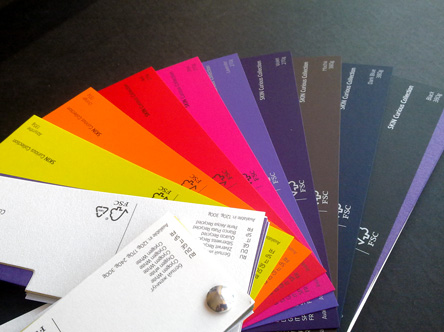 Uncoated coloured paper - Popset