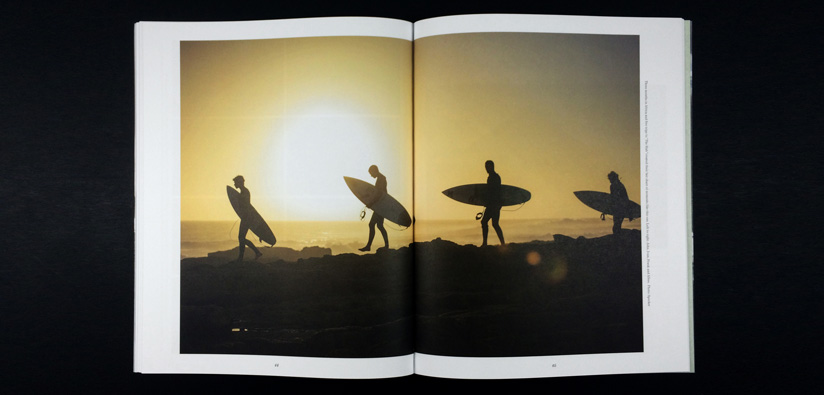 Surf Europe – View from a Blue Moon Books
Spec
275x220mm Books
4pp Cover onto 300gsm Uncoated
Matt Lamination to outer
60pp Text onto 120gsm Uncoated
Four colour print throughout
Trimmed, collated and perfect bound
Case Study
When it comes to surfing photography John John Florence is your man! Page after page of blue waves rolling in all captured in glorious technicolour and printed on our litho presses.
With such a great subject mater this book was always going to look great and the client opted for uncoated stock for a tactile feel with the images settling down into the paper.
The oversize paper choice gives the photography more impact because of its eye catching size and the power of the waves gains even more prominence.
Carson-esque typography accents the pages and produces dynamic layouts which guide the reader through the idyllic narrative.