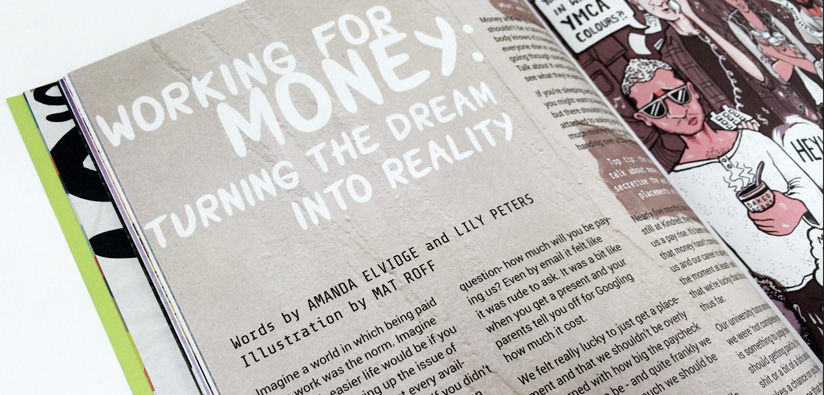 Shellsuit Zombie Zine Issue 5
Spec
240x170mm Booklets
4pp Cover onto 160gsm Uncoated
56pp Text onto 100gsm Uncoated
Four colour throughout
Trimmed, collated and wire stitched
Case Study
The team at Shellsuit Zombie approached Ex Why Zed to see if we were interested in partnering with them on Issue 5 of their Zine. After looking through their creative websites and becoming increasingly intrigued by their inspirational plans for the young creative market we realised this was a perfect match. In return for advertising space we offered a sizeable discount and our belief that this was going to be great publication was further reinforced when the guys made their way into an entire Creative Review feature! Good skills!
Creative Review meets Shellsuit Zombie.
The lightweight paper choices are a success and mean that not only does the budget stretch further but the magazines open more freely allowing the reader to flick through rather than battle with a heavier cover.
Testimonials
I'm a broken shell of a human today after our launch party last night (which was a huge success!).
Thanks once again for the mags, you guys did a seriously great job with them, they look and smell amazing (oh my god, the smell…)
We'd love to keep this relationship with you guys going, so we'll be in touch soon about issue six!