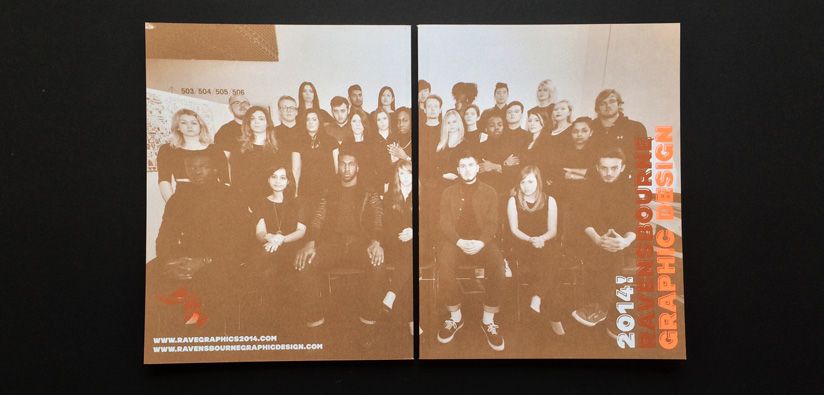 Ravensbourne Graphic Design Degree Show Catalogues
Spec
230x180mm Books
4pp Cover onto 170gsm Challenger Edixion Offset
Two colour double sided: PMS811u and PMS 876u
72pp Text onto 90gsm Challenger Edixion Offset
CMYK+One Spot Colour throughout
Trimmed, collated and perfect bound
Case Study
WHY IT WORKS
The choice of size, paper weight and spot colour made these great catalogues for Ravensbourne Graphic Design really striking.
Sometimes less can be more and thanks to a thinner than normal 170sm cover the catalogues read very well and feel more like a magazine than a heavy book. The use of the flurorescent spot colour throughout adds unity. Each student gets a double page spread giving them scope to showcase a number of examples of their work.
We always love a wrap around image on the cover (not least because it makes printing them much easier for us!) and this is a great use of the space to show the whole yeargroup. Before the visual punchline is delivered on the inside covers.
Testimonials
"Big thanks to @ExWhyZedPrint for our great catalogues!" ‏
@rv_grphcdsgn Jun 16