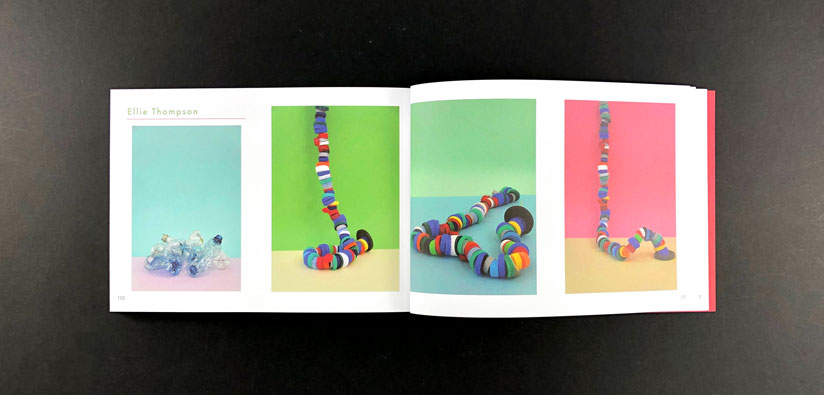 Newcastle University BA Fine Art 2019
Spec
A5 Landscape Books.
4pp Cover onto 350gsm Colorplan Scarlet.
Black print to spine.
Embossing to front cover.
128pp Text onto 170gsm Uncoated.
Full colour throughout.
Trimmed, collated and perfect bound.
Case Study
This is a high end solution for a degree show catalogue. The Colorplan Scarlet cover creates an immediate radiant impact. The A5 landscape orientation is slightly off-kilter for a catalogue but lends itself extremely well for wider fine art pieces. Embossing adds a tactile, premium quality to the front cover and the black print is used to add detail without conflicting with the cover effect.
128 inside pages give plenty of scope for each student to make a mark on the publication without it feeling crowded.
If you think this spec would work for your upcoming degree show catalogue in 2020 then take a note of the print spec above and ping it over on email to [email protected] or drop the details into our quote form.