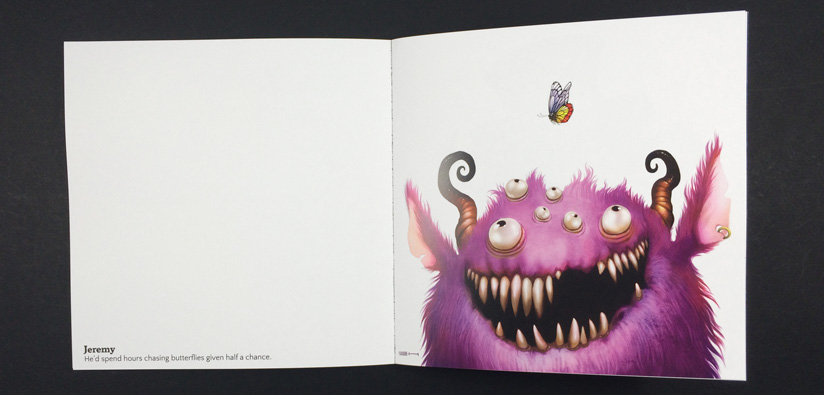 Monsters by Matt Dixon
Spec
178x178mm Booklets
4pp Cover onto 350gsm Silk
Matt Lamination to outer
44pp Text onto 170gsm Silk
Full colour throughout
Trimmed, collated and perfect bound
Case Study
WHY IT INSPIRES US
Everything about these self-published books oozes style, freshness and originality.
The size is a bespoke choice at an original 178x178mm. They could be on the small size but the full colour cover creates an impact from the off.
The reader is then met with a continuous pattern on the inside covers and the logo as an end sheet is a classy touch.
From then on the book is packed full of the most colourful, intriguing, quirky, fun and scarey bunch of illustrated characters we have ever seen!
Quite simply, it reminds us why we love print!
WANT TO BUY A COPY?
Good, we strongly recommend you do!