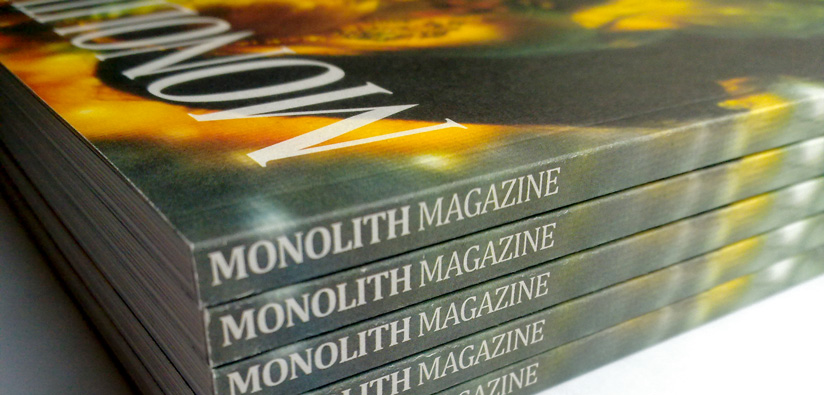 Monolith Magazine
Spec
240x170mm Magazine
4pp Cover onto 200gsm Cyclus Offset
76pp Text onto 140gsm Cyclus Offset
Full colour print throughout
Trimmed, collated and perfect bound
Case Study
We liaised extensively with Lore to give advice on using InDesign for the first time, ensure the paper stock was perfect for the subject matter, the files were set up correctly and the layout was spot on. A hard copy proof was sent for a final check and every minute detail was carefully considered to ensure the first issue of Monolith would hit the shelves in perfect order.
Testimonials
"Everything is awesome, they look beautiful! Thanks so much 🙂
Thanks for all your help, as ever, honestly would've died without your tolerant words of wisdom." Lore Oxford, Monolith Magazine
Buy your copy here!