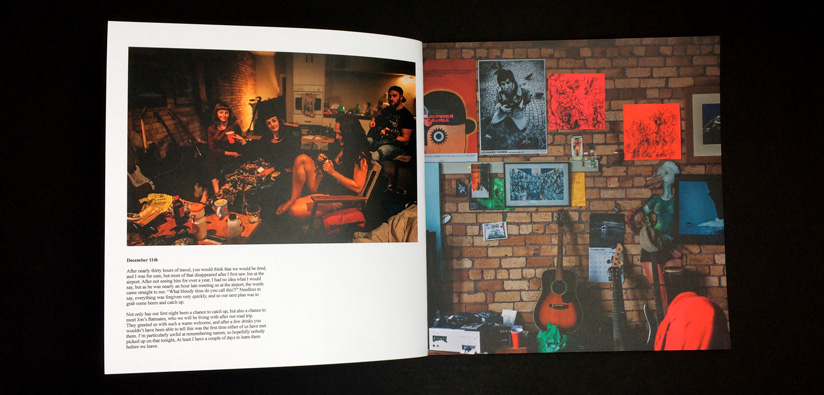 Josh Jordan Caught Off Guard | Photo Book
Spec
210x210mm Books
4pp Cover onto 300gsm Evolution Uncoated
Matt Lamination to outer
80pp Text onto 170gsm Uncoated
Four colour print throughout
Trimmed, collated and perfect bound
Case Study
Read more about Josh's photography project:
https://www.joshjordanphotography.co.uk/caught-off-guard-1/
Caught Off Guard is yet another kickstarter funded photo book that Ex Why Zed has printed. This really is a great way to get the money together and test the appetite for your project before going to print with us.
About the Book
A photographic documentation of three men in New Zealand. Ranging from dramatic landscapes, to personal encounters and events, this book hopes to convey the sense of wonder and amazement the country of New Zealand brings brought to us, and to many others who travel there.
From Josh:
Over the Christmas break of 2014, myself and two friends travelled across New Zealand on an incredible journey. Over 10 days, we covered 2000 miles, exploring as much of this beautiful country as we possibly could.
In total, we spent a month there, and during that time, I documented our day to day lives, form the incredible scenery, to the interesting people we met.
My book is a photo journal of our trip. It shows our personal experiences, but in a way that people can relate to, and that will hopefully give a small impression of how incredible New Zealand really is. The following is a short preview of the book.
Thank you to all of the incredible people who donated and spread the word, helping me to surpass my funding goal and get this book printed. A limited run of 50 books have been printed, of which there are very few remaining.