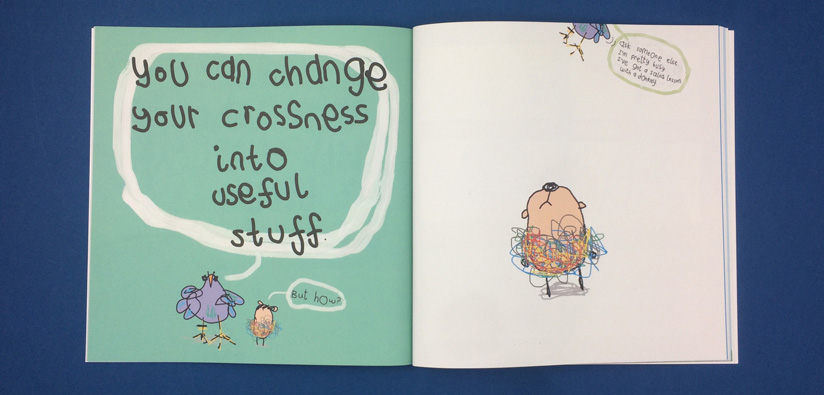 The Grumpy Hamster by Sojo and Mouse
Spec
210x210mm Books
4pp Cover onto 300gsm Cyclus Offset
Four colour print to outer
36pp Text onto 140gsm Cyclus Offset
Four colour print throughout
Trimmed, collated and perfect bound
Case Study
Sojo & Mouse based in Nottingham is a publishing house with a difference!
Their aim is to provide a platform for budding authors & illustrators – by offering an alternative to the restrictions that often come when working with a traditional children's picture book publisher.
Check out their website in 'Links' to find out more.
We worked closely with Sophie and Helen to ensure the book matched both their creative expectations and budget.
Printing on 100% recycled paper added an environmentally friendly feel to this whimsical and moral tale.
The finished book is a fresh and original story of a very cross hamster who learns a useful secret
"You can turn your crossness into useful stuff".
The square 210mm format made an ideal choice for the quirky illustrations and type layout.
The Grumpy Hamster makes a perfect addition to any young book worm's library.
Need Ex Why Zed to guide you through the process of printing your first children's book?
Contact us to discuss your requirements at [email protected]
Our in-house team are here to assist, advise and make the process easier!
Buy your own copy of The Grumpy Hamster at www.sojomouse.wordpress.com
Check out Sojo & Mouse at https://twitter.com/SojoMouse/status/1055563886018154497 (evidence of a very happy client!)