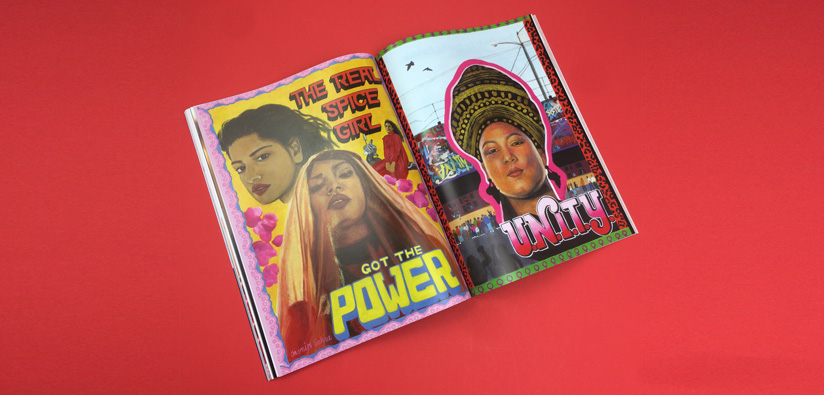 Burnt Roti Issue 2 | Zine printing at Ex Why Zed
Spec
280x210mm books
4pp cover onto 200gsm silk
Matt lamination to outer
56pp text onto 100gsm silk
Four colour print throughout
Trimmed, collated and perfect bound
Case Study
Buy your copy of this very readable South Asian lifestyle zine
http://www.burntroti.com/shop/issue2
Burnt Roti is a visually compelling zine and has received justified praise in the wider media:
https://metro.co.uk/2018/06/15/burnt-roti-magazine-celebrates-female-and-non-binary-south-asian-creatives-7633559/
Issue 2 of Burnt Roti features interviews with Nish Kumar, Fran Lobo, Leo Kalyan, Natco and more.
100 pages of art, photography, essays, interviews and an introduction to some of our favourite South Asian female, queer and non binary creatives.
If you think this spec would work for your upcoming zine then take a note of the print spec above and ping it over on email to [email protected] or drop the details into our quote form.