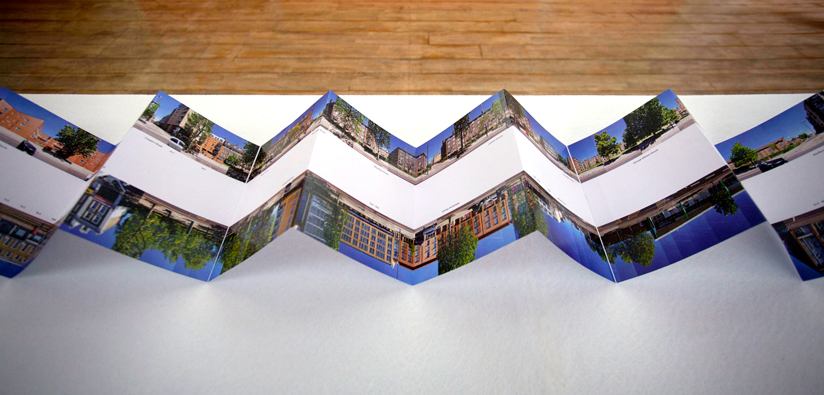 Anise Gallery promotional concertina leaflet
Spec
210x740mm Panels.
Trimmed, creased and folded to 210x148mm.
Full colour single sided onto 170gsm Unoated.
Case Study
This is a stunning use of a folded leaflet. We printed the huge length of the leaflet in multiple parts which were then joined together to achieve a length that spanned the entire exhibition building.
It is a captivating piece which formed the centre of the exhibition.
PAST: Every Building on the Old Kent Road 3 June – 21 June 2019
Every Building on the Old Kent Road, 2019, is on the one hand a photographic document of one of London's iconic streets whilst on the other, a homage to Ed Ruscha and his unconventional photography of the 1960's.
In 1966 Ed Ruscha photographed the entire length of the Sunset Strip from the back of a pickup truck. The images were then spliced together and presented as a concertina photo book.
In homage to Ruscha, Matthew White has adopted the same methodology in his documentation of the Old Kent Road. Revolutionary in its time, it successfully and beautifully presented a long stretch of road in a concise manner. A precursor perhaps to future technology such as Google Street View.
Traveling along the 1.8 miles of the Old Kent Road, at a steady speed, White took his shots at set intervals using a remote. It was as mechanical and pure as possible. Up until the editing and presenting of course!